5 Whimsical Homes That Defy Categorization
Most homes fit into some category of architecture, whether they're tiny or not. From modern styles to log cabins and everything in between, we try to capture a large range of styles, but sometimes we encounter a home that really doesn't fit into any single definition. Below you'll find ten examples of mostly tiny homes that we thought were most unusual in appearance. Some are dreamy, while others are just downright creepy. Would you be able to live in something this eccentric?
1. Mexico City Nautilus House
Javier Senosiain's 2007 Nautilus is straight out of The Little Mermaid, complete with an "undersea" garden inside.
2. Casa Caracol on Isla Mujeres
The Little Mermaid must be popular in Mexico; here's a seashell house on the famed resort island of Isla Mujeres just off Cancún. Designed by Raquel and Eduardo Ocampo, the shell dwelling is available for rent on Airbnb.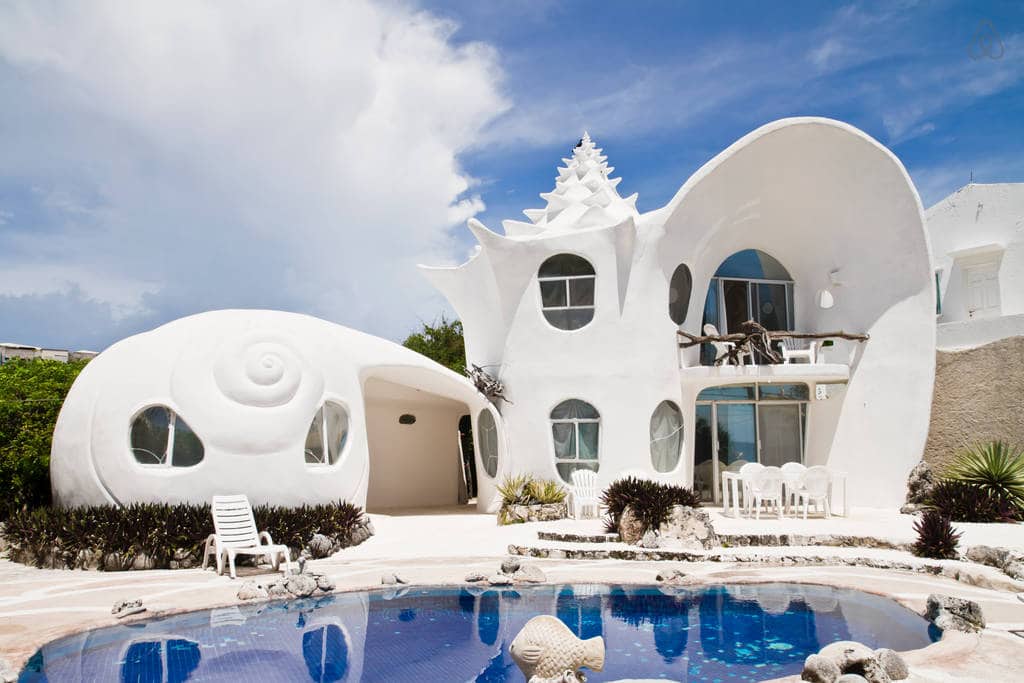 3. Moominhouse in Akebono Kodomo no Mori Park
This Japanese take on the residence of Finnish author Tove Jansson's beloved fairytale characters, the Moomins, makes a nice day trip from Tokyo.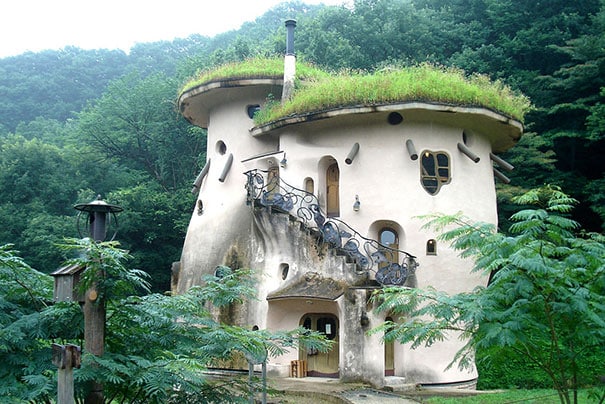 4. Teahouse Tetsu Floats in a Cloud of Cherry Blossoms
We've no idea what Terunobu Fujimori's inspiration for this was, but it's more than fantastical enough to earn a place on this list. You can see it on the grounds of the Kiyoharu Shirakaba Museum of Art in Yamanashi Prefecture.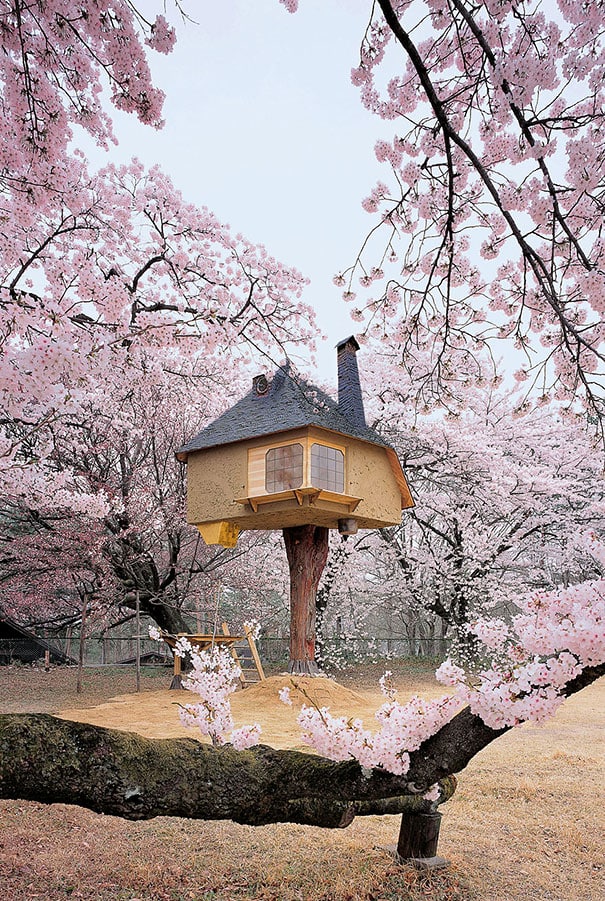 5. A Communist Fairytale: Vietnam's Hằng Nga Guesthouse
Created by Đặng Việt Nga, who received an architecture degree in the USSR and is the daughter of Ho Chi Minh lieutenant and momentary president of Vietnam Trường Chinh, this structure in the city of Đà Lạt is more popularly known as the Crazy House.